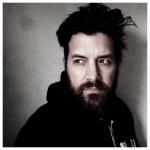 Bob Schneider at Brass Hall
Price $20.00

20.00
Bob Schneider at Brass Hall More Details
Age Restriction: All Ages!
Doors open at 7 P.M.
Estimated Show Time: 8 P.M.

TICKET PRICING:
$20 - General Admission* (Advance)
$30 - General Admission* (Door)
$30 - Reserved Seating**
$50 - V.I.P. Package***

$225 - Table for 4 Reservations****

$275 - Stage Front for 4 Table Reservations****

*General admission is STANDING ONLY Tickets

**Reserved Seating Guarantees You a Seat at Brass Hall during the Show.

***Reserved Tables Guarantees a Table for 4.

****Reserved Tables Stage Front for 4 Guarantees a Table for 4 Stage Front for the Show (ALL VIP Perks).

If You Would Like to Inquire About Group or Interested in Becoming a Sponsor to Support Live Music in Downtown Marble Falls Please Contact the Brass Hall Team at (info@brasshall.com).

Austin, Texas-based singer-songwriter and former frontman of The Ugly Americans and The Scabs, Bob Schneider has become one of the most celebrated musicians in the live music capital. Drawing from a range of diverse musicals styles, Schneider's talent has defied genres.

Schneider will be releasing a new record 'In A Roomful Of Blood with A Sleeping Tiger' in August 2021 with supporting tour dates throughout the US.

Combining elements of funk, country, rock, and folk with the more traditional singer/songwriter aesthetic, Schneider draws inspiration from the '70s with a modern twist, reminiscent of contemporaries such as Beck. His catalogue is both uplifting and sober, unafraid to tackle powerful subjects like alienation, drug addiction, and lost romance in addition to celebrating life's joys.

Schneider has won more than 59 Austin Music Awards including Best Album, Best Songwriter, Best Musician, and Best Male Vocals making him the most decorated artist in Austin music history.

However, Schneider's fan base reaches far beyond the city limits of Austin. He started gaining national recognition when he released 2001's Lonelyland, his major-label debut for Universal Records, followed by 2004's I'm Good Now. Since leaving Universal, Schneider has gone on to release more award-winning albums under Vanguard and began releasing "side projects" on his label, Shockorama Records.

He has released more than a dozen albums, written over 1,000 songs, is a published author, and is also an avid painter and collage artist – and doesn't plan on slowing down anytime soon.

Video Link:
https://youtu.be/ldrmD_4lKak


*WE DO NOT MAIL TICKETS.
*Tickets Can Be Picked Up at Brass Hall the Day of Show.
*Tickets are Non-Refundable.
*Standing ONLY Venue!
*All Ages!
SSL