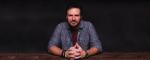 Mark Wills at Brass Hall
Price $38.00

38.00
Mark Wills at Brass Hall More Details
Age Restriction: All Ages!
Doors open at 7 P.M.
Estimated Show Time: 7:30 P.M.

TICKET PRICING:
$38 - General Admission* (Advance)
$48 - General Admission* (Door)
$48 - Reserved Seating**

$250 - Table Reservations for 4
$300 - VIP Stage Front for 4 Table Reservations****
$125 - RBar VIP Package For 2 w/ Dinner***

*General admission is STANDING ONLY Tickets
**Reserved Seating Guarantees You a Seat at Brass Hall during the Show.
****Reserved Tables Stage Front for 4 Guarantees a Table for 4 Stage Front for the Show.
***RBar VIP Package Includes VIP Admission for 2 in the RBar VIP Section with Dinner for 2 at RBar Raes Bar & Grill (Excludes Alcoholic Beverages and Gratuity) and 2 Complimentary Glass of Wine at Brass Hall for the Show.

If You Would Like to Inquire About Group or Interested in Becoming a Sponsor to Support Live Music in Downtown Marble Falls Please Contact the Brass Hall Team at (info@brasshall.com).

Mark Wills has captivated fans and listeners for over two decades. He achieved his first top-charting success at the young age of 23, and has maintained longevity in the music business that many artists can only dream of. His mission is to create country music filled with depth and meaningful substance to create lasting memories through the words.

Mark has released a total of seven albums including a patriotic album in 2001, Looking for America. As an avid supporter of the US Military, he has more than a dozen trips to entertain our troops in Iraq, Kuwait, Afghanistan, Korea andItaly, among others.

Mark now resides in Atlanta, Georgia with his wife Kelly and his two daughters. In his spare time, when he's not writing, recording, or touring, Mark enjoys hunting in the great outdoors and spending time with his girls. Mark is a dedicated parent, philanthropist, outdoorsman, and jokester; but, more than anything else, he is an artist and songwriter who helped to create the foundation for what country music is today!

Video Links:
https://youtu.be/gBtgcU9DL24

*WE DO NOT MAIL TICKETS.
*Tickets Can Be Picked Up at Brass Hall the Day of Show.
*Tickets are Non-Refundable.
*All Ages!
SSL